With a punctuality performance that would be the envy of most passenger operators, a UK operator has shaved seven days off the scheduled arrival of its first intermodal containers. With the exception of the last leg, crossing the English Channel, the entire operation is rail-based, utilising the routes of the New Silk Road.
Xi'an to Dartford
The company's base on the Thames Estuary does not have a direct rail connection. Even though forwarding is by road vehicle, Davies Turner makes extensive use of rail freight. A weekly, fixed-day service, carrying their consol containers under their Express China Rail Service branding, departs Xi'an, directly to Duisburg in Germany. A glance at the map shows that 90% of the transit between Xi'an and eventual destination of Dartford near London is by rail.
The service, which was inaugurated in November 2018, was suspended at the outbreak of the coronavirus crisis. As we reported just under a month ago, the service was due to restart, with strict hygiene protocols in place (read more here).
A week early
However, not only has the service restarted smoothly, the first train has broken the speed record for overall transit.
Tony Cole, head of supply chain services at Davies Turner, was delighted with the performance. «While air freight and ocean freight shipments face significant capacity and schedule issues, the first consol container that left China after we restarted our direct Express China Rail service into the UK in March arrived and was unpacked at our Dartford freight hub after just 17 days», he said. «That is a full week ahead of the scheduled transit time from the Xi'an rail hub to our Dartford depot of 24 days, and beats the previous record achieved last year of 18 days».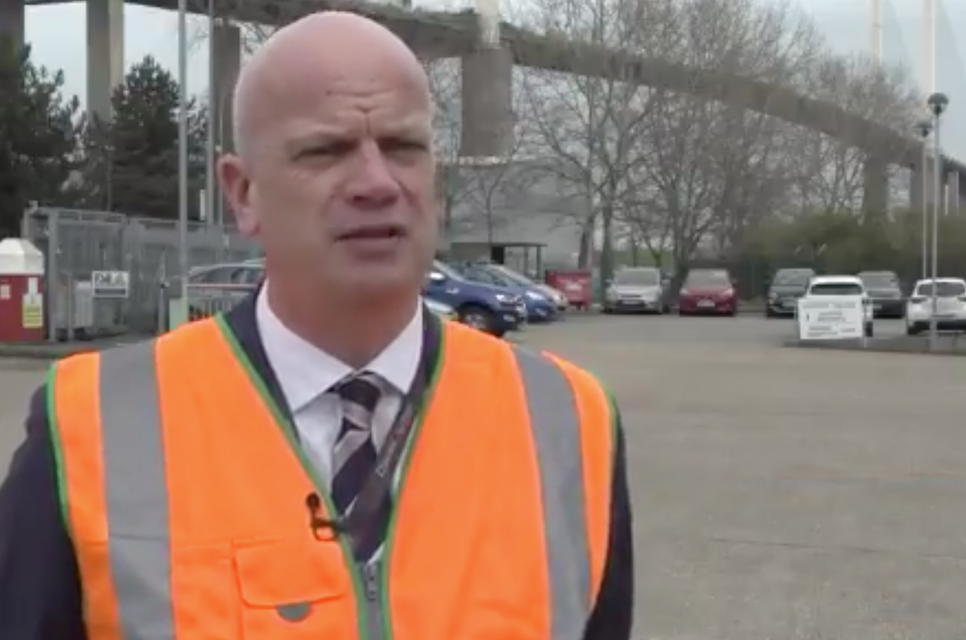 Tony Cole from Davies Turner was interviewed recently for China's CGTN
Improved performance
The company had previously used Wuhan as its departure hub from China. However since that city is only now starting to lift restrictions on movement, and there is still considerable concern about health issues, Davies Turner is continuing to use Xi'an, at least for now.
While other modes are struggling to cope, there remains capacity for rail freight on the New Silk Road routes. Improved performance and reliability is making the rail-based solutions more competitive.
Permanent switch to rail
Davies Turner chairman, Philip Stephenson, thinks that this capacity could be taken up on a long-term basis. «I believe that the impact of COVID-19 will push many shippers to rethink their supply chains», he said. «That could well see a lot more Asia-Europe air and ocean freight traffic moving permanently to the rail freight option».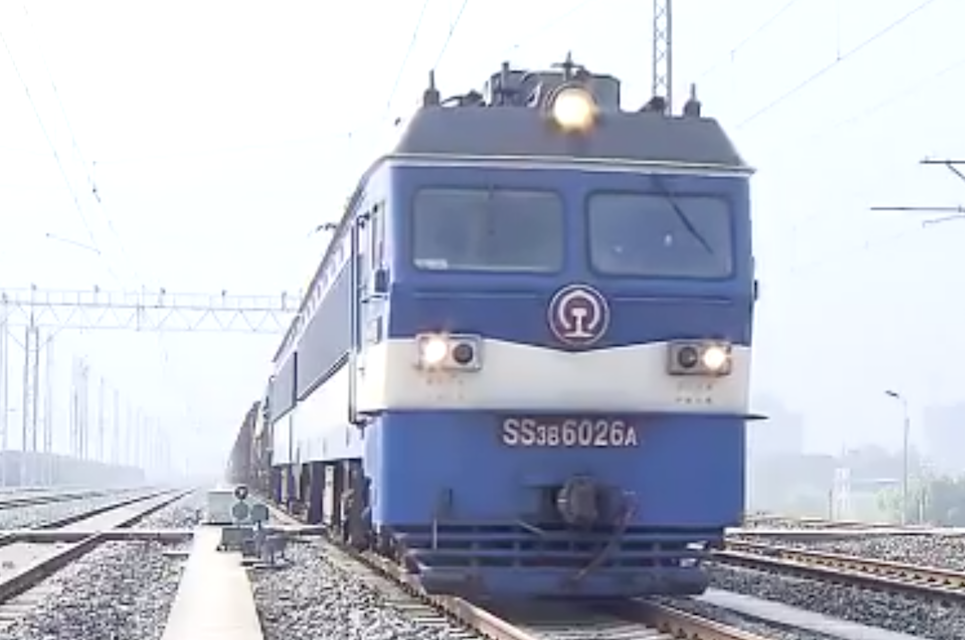 Departing Xi'an. Next stop Dartford? Well, Duisburg, actually (from CGTN).

While Davies Turner has worked hard to overcome the problems faced in Asia, they are not out of the woods just yet. The next challenge will be dealing with lockdown restrictions in the UK and Europe. So far, the company has worked hard to beat not just the virus, but also the clock, and setting a record under the current circumstances is an impressive vote of confidence in the recovery of international trade.