The container sector is the star of the show right now in terms of earnings. The box shipping sector has bounced back from the initial phases of the pandemic to record proftability; but the supply chain issues dogging the sector will continue until demand eases.
Despite getting off to a rocky start, 2020 was a bonanza year for revenues as the pandemic turned out to be a spur to consumer spending on containerised goods. That has continued through the first half of 2021 and, in the first quarter alone, the estimated operational earnings of the leading carriers was a record-breaking $16.2bn.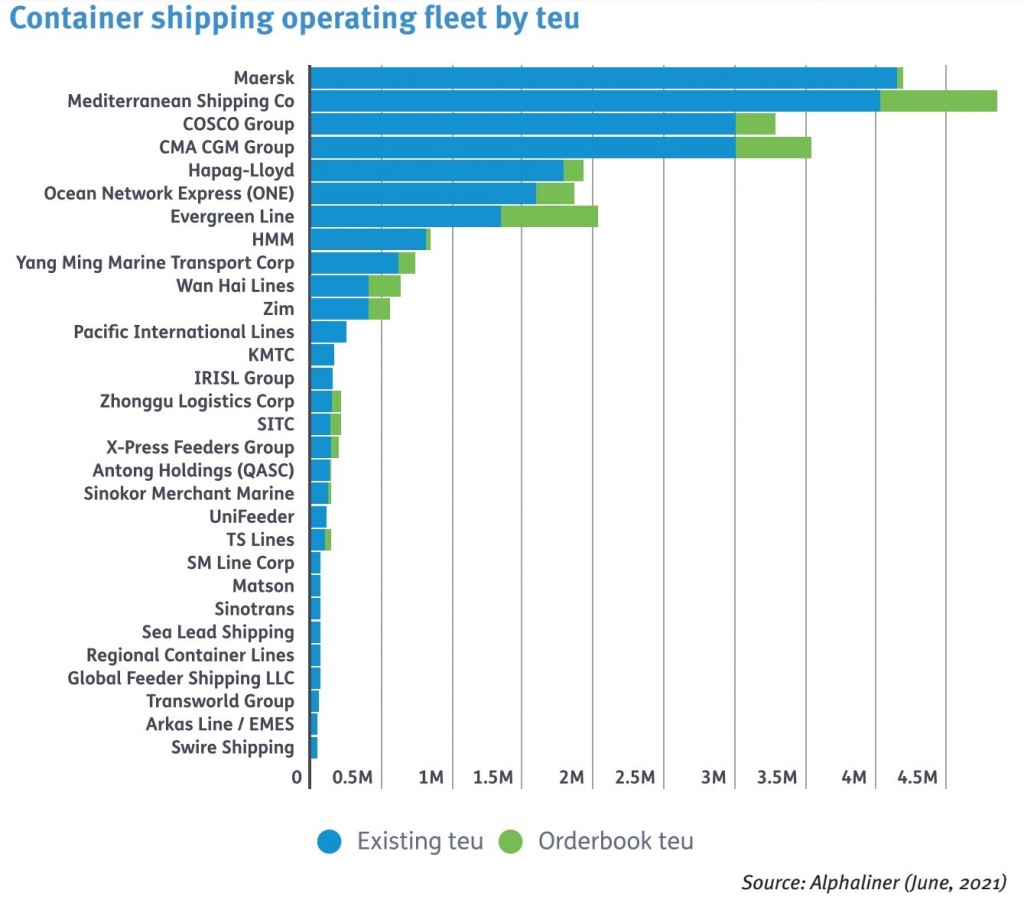 The usually smooth conveyor belt of goods moving out of Asia to the large consumer markets in North America and Europe has come to an abrupt halt. And there are few signs of improvement. Not long after the disruption of the Suez Canal blockage began to ease, another outbreak of the pandemic in southern China threw a further spanner into the works.
However, equipment remains in short supply. Carriers have added at least 1m teu of capacity to their box fleets, but for every extra day a container is kept waiting outside a port, on a dock or in a distribution yard, more containers are needed. For a large carrier, every day's delay can equate to needing an extra 35,000 containers.
For shippers, this means the nightmare of a sellers' market at a time of high demand. Competition for access to both equipment and slots is fierce and has driven up rates to extraordinarily high levels.
At the end of last October, rates on the Asia-northern Europe trade lane, as recorded by the Shanghai Containerised Freight Index, tipped over $1,000 per teu. By the middle of June this year, that rate had risen to more than $6,300 per teu.
Anecdotal reports from the industry suggest some shippers are paying up to $20,000 to ship a 40 ft container from Shanghai to Rotterdam.
The next six months of 2021 are unlikely to give much relief. The traditional peak season this year will just be a continuation of the permanent peak of 2021, and few in the industry see any clear signs of improvement this side of Chinese New Year 2022.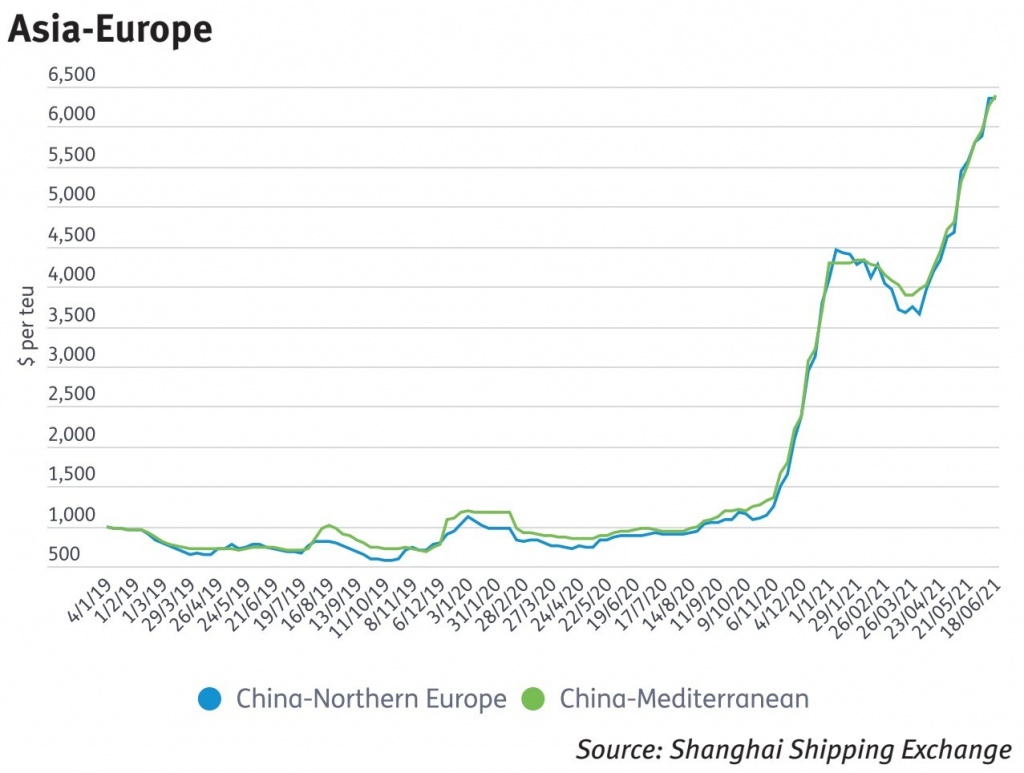 The next six months of shipping's decarbonisation regulations are set to be among the most consequential ones for the long-term trajectory of the industry.
A mix of radical European regulatory proposals, the start of global market-based measure negotiations and the most important UN climate conference since the 2015 Paris Agreement portend major developments that will push the industry into the next much more aggressive phase of its decarbonisation policy.
The full version of the article is available here.